For those who missed it, the Pew Research Center recently released a report titled, "The Rise of Asian Americans" that, among other things, attempted to provide a demographic, socioeconomic, and cultural summary of the Asian American population, using a combination of Census data and the Pew's own telephone survey of over 3,500 Asian American respondents. Some of the report's notable findings are:
In terms of total population, there are over 18 million Asian Americans as of 2011 and they represent 5.8% of the total U.S. population.
Asian Americans are the fastest-growing racial/ethnic group in the U.S. in terms of percentage growth. This is also reflected in the most recently-available data from 2010 that shows that 430,000 Asians (legal and undocumented) immigrated to the U.S., compared with 370,000 Latinos.
Confirming current patterns, Asian Americans also have the highest proportion of adults 25 years or older who have a college degree and have the highest median household income.
The Pew report also spends much of its time discussing the "cultural" characteristics of Asian Americans and unfortunately, it is at this point where things start to hit the fan. As the New York Times summarizes:
In the survey, Asians are also distinguished by their emphasis on traditional family mores. About 54 percent of the respondents, compared with 34 percent of all adults in the country, said having a successful marriage was one of the most important goals in life; another was being a good parent, according to 67 percent of Asian adults, compared with about half of all adults in the general population.

Asians also place greater importance on career and material success, the study reported, values reflected in child-rearing styles. About 62 percent of Asians in the United States believe that most American parents do not put enough pressure on their children to do well in school.
Soon after its release, numerous Asian American scholars, community organizations, and academic associations began roundly criticizing the report. For example, the Japanese American Citizens League stated, "While our community reflects diversity, this research does not; instead, it sweeps Asian Americans into one broad group and paints our community as exceptionally successful without any challenges. This study perpetuates false stereotypes and the model minority."
Another nationally-recognized Asian American group, the Organization of Chinese Americans, wrote:
"What is particularly disturbing is that these types of broad generalizations can have serious implications in public policy, civil rights, as well as perpetuation of bias, discrimination, and racial tension between communities of color. Even though the study fills a void for more statistics and information on the APA community, the framing of the contextual data in the report is troublesome. . . . The assertions that our community enjoys an exaggerated level of privilege are simply and unfortunately not the case.
Other statements of criticism and even condemnation of the Pew report came from organizations such as the Association for Asian American Studies, the Asian American Pacific Islander Policy and Research Consortium, the Asian & Pacific Islander American Scholarship Fund, the National Commission on Asian American and Pacific Islander Research in Education, Leadership Education for Asian Pacifics, and numerous Asian American Studies departments and programs around the country, to name just a few.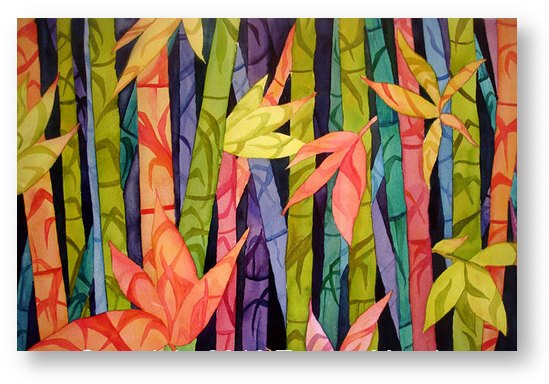 Perhaps the best critique came from Professor Karthick Ramakrishnan, Associate Professor of Political Science at the University of California Riverside, and ironically, a member of the Pew's faculty advisory board on Asian American issues:
Unfortunately, [the report] prioritized questions asked of Asian Americans — regarding their parenting styles and their own stereotypes about Americans — that seemed more concerned with Amy Chua's Battle Hymn of the Tiger Mother than with the priorities of Asian Americans themselves, either as revealed in past surveys or as articulated by organizations serving those communities. . . .

More concerning than the Pew report, however, was the sensationalist headline on the press release that introduced the study to news media: Asians Overtake Hispanics in New Immigrant Arrivals; Surpass US Public in Valuing Marriage, Parenthood, Hard Work. These few words carried sway in hundreds of newspaper articles in the first two days of the report's release, provoking outrage among broad swaths of the Asian American community, including many researchers, elected officials, and community organizations. . . .

As one of 15 advisors to the project, I felt blindsided by the press release. Words failed me as I read it for the first time, as we had not gotten a chance to review it. The dominant narrative in the release reinforced the frame of Asians as a model minority, stereotypes that the advisors had strongly objected to in the only meeting of the group two months ago.
Generally, the Pew Research Institute produces useful, informative, and reliable data and reports. However, as Prof. Ramakrishnan points out in the full text of his critique, this is not the first time that Pew has mischaracterized, sensationalized, or even misinterpreted its own data. Further, as I pointed out before, on occasion, Pew has inexplicably excluded Asian American respondents in some of its previous studies.
With that point in mind, I suppose we should be somewhat thankful that Pew has been more inclusive of Asian Americans as a valuable source of study lately. Nonetheless, simply including Asian Americans is not the same as accurately representing our community.
Pew might argue that their methodology and data are valid. Technically, I suppose they are. But as the above-referenced criticisms consistently point out, many of the questions they asked were sensationalist and not representative of the real, substantive issues and concerns that the Asian American community have identified themselves.
In the end, this Pew report teaches us a couple of valuable lessons. First, that biases can come in many different forms. That is, most of us thinking of biases in the form of direct and blatant statements that clearly favor one ideological viewpoint over another. But the Pew report shows us that biases can also manifest themselves in the questions researchers ask and how they frame the results of their data, based on the misfocused questions, to emphasize certain interpretations over others.
Second, the Pew report shows us that even something that is initially framed as a positive portrayal of Asian Americans can turn out to be just the opposite — a skewed misrepresentation that actually reinforces negative and damaging stereotypes. This lesson is at the core of the model minority image of Asian Americans and how some naively think that they are paying Asian Americans a compliment by commenting how well-educated we are, or how we're so good at math or science, or how hard we tend to work. While there is obviously some truth to these observations, the problem is that such characterizations are easily and often generalized to the entire Asian American population. When that happens, they mask the demographic, socioeconomic, and cultural diversity among Asian Americans and marginalize the continuing discrimination, inequalities, and injustices we still experience.
The Asian American community deserves to be represented better than this and research organizations such as Pew need to do a better job at asking us about the issues that we, not they, care about.
This article originally published at Asian-Nation.org and is copyrighted © 2013