I've been a little remiss in mentioning that this year marks the 35th anniversary of the end of the Viet Nam War and the start of the eventual exodus of several million Vietnamese out of Viet Nam since South Viet Nam's capital of Saigon fell to the communists on April 30, 1975. Around this time 35 years ago, my family and I were temporarily living in Fort Chaffee, Arkansas, one of the four major housing centers set up by the U.S. government to process and eventually resettle the first wave of Vietnamese refugees arriving from Viet Nam.
After living in Ft. Chaffee for a couple of months, we moved to Camp Pendleton, CA to take custody of my cousin who had been separated from her parents in the chaos of trying to leave Viet Nam (her parents never made it out) and she was eventually "adopted" into our family. From there, we were resettled into the Los Angeles area and began our lives as Vietnamese Americans.
For me and many Vietnamese Americans in general, this annual reflection on the end of the Viet Nam War is a bittersweet moment. On the one hand, this occasion is a time of sadness as many of us mourn the devastation of the war, how many of our friends, relatives, and family members suffered and even died as a result, and how we had to make the difficult choice to leave our homeland behind, perhaps forever.
On the other hand, this occasion is also a time of thankfulness as many of us reflect on being able to escape to the U.S. where we had the chance to begin a new, and in many ways a better life for ourselves and our successive generations. We reflect on our gratitude of living in a country where our material lives are undoubtedly better but just as important, where we have individual freedoms that our counterparts back in Viet Nam can only dream of.
As a reflection of the two sides of this anniversary of the fall of Saigon and end of the Viet Nam War, two sets of stories capture both the anguish and the elation of this occasion. The first two links present a visual montage of the chaos, suffering, and sadness of the war's end (some of the photos are rather graphic and may not be suitable for children). The first photo collection is from the Boston Globe.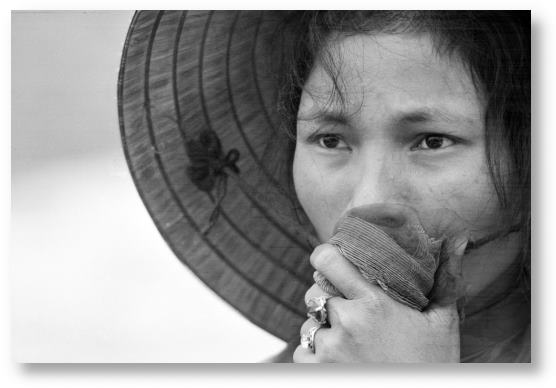 The second photo collection comes from the Denver Post.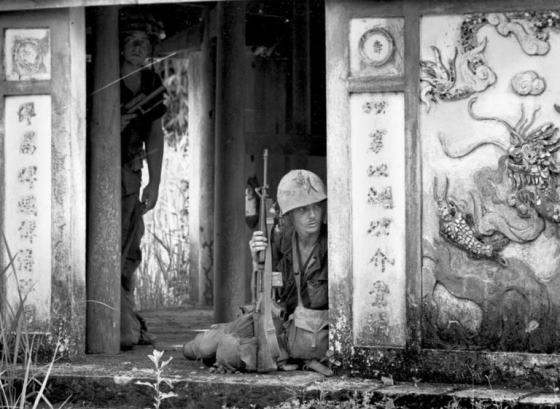 Reflecting the other side of this occasion, two stories represent how Vietnamese Americans have built their lives in the U.S. in the decades since while at the same time while still keeping in touch with the legacy of the Viet Nam War. The first article is by Andrew Lam and he profiles "Viet Kieu" (overseas Vietnamese) who have returned to the land they left and how they're helping rebuild the country:
Nguyen Qui Duc, a Vietnamese refugee who became an American radio host and the author of the memoir Where the Ashes Are, has found yet another incarnation in his mid-50s: Bar owner and art curator in Hanoi, Vietnam. Why would he come back to the country from which he once fled? "Home is where there's a sense of connection, of family, of community," he said after struggling to find a single answer. "And I found it here."

Duc is one of nearly 500,000 Viet Kieu — Vietnamese living overseas — who return to Vietnam yearly, many only to visit relatives, but others increasingly to work, invest and retire. The majority of the people who return are from the United States, where the largest Vietnamese population overseas resides. Indeed, 35 years after the Vietnam War ended, the Vietnamese diaspora is now falling slowly, but surely, back into Vietnam's orbit. . . .

Vietnamese overseas are playing an important role in Vietnam's economic life. According to Vietnam's Chamber of Commerce, in 2008, despite the slowdown in the world economy, Vietnam received overseas aid of more than $7.4 billion. The Vietnamese government said that the diaspora is reducing poverty and spurring economic development. Official development assistance pledged to Vietnam in 2008 by international donors was $5 billion; the overseas population contributed $2.4 billion more.
The second article from the Denton Record Chronicle (TX) highlights similar experiences of "coming home" from the perspective of Vietnamese orphans who fled their country decades ago and are now looking to reconnect in a very personal way:
Thirty-five years ago, Ho and Cope left South Vietnam with the entire Cam Ranh City Christian Orphanage, a war-forced evacuation that would bring them all, improbably, to Buckner Children's Home in Dallas.

Last week, Thomas Ho and Ty Cope each made their first trip back to Vietnam as part of a reunion of the Cam Ranh/Buckner orphans. Now, suddenly, they were in an identity drama, trying to determine whether a Vietnamese man who had been in touch via the Internet really might be Cope's dad. Ho talked to the man in Vietnamese for a moment, then pulled away to translate. "He said, 'I'm very happy. My son! My son!' " . . .

Life can take momentous turns, and no one knows that better than the Cam Ranh/Buckner orphans, who were together again last week in their homeland. There were 69 originally, and two dozen came to the reunion, nearly all traveling thousands of miles from Dallas or elsewhere in the United States.

They're middle-aged now, and middle-class. Most have college degrees, and their professions include architect, banker, computer programmer, nurse, teacher and social worker. They represent a spectrum of assimilation. Many of the younger children were adopted out of Buckner and soon lost their language. The older kids would stick it out, attending Skyline High and speaking Vietnamese among themselves. But they all retained – and still do – a deep bond. . . .

They've been having reunions every five years in Dallas, but at the last one, they committed to going back to Vietnam. They raised money, created a website, established an archive of photographs from the Cam Ranh and Buckner days, and ordered reunion T-shirts and ball caps with the slogan "Get Love, Share Love." After all the planning, the reunion got under way Wednesday, with a big contingent boarding a bus in Ho Chi Minh City (still popularly known as Saigon) heading north toward Nha Trang and Cam Ranh.

Thirty-five years ago, they were orphans on the run, headed the other way.
These two sets of stories and image illustrate not just the sadness and joy that many Vietnamese Americans experience as the reflect on their lives both in Viet Nam and the U.S., but they also represent the "duality" and transnational nature of our identities as Vietnamese Americans. That is, it does not have to be a contradiction to assert our identities as both Vietnamese and as American. As particularly exemplified in the two articles about Vietnamese Americans returning to their land of birth, our two sets of experiences actually complement each other.
In other words, Vietnamese Americans have benefited greatly from the generous opportunities available to us here in the U.S. to rebuild our lives and to enjoy freedoms that we otherwise would not have back in Viet Nam. Despite the past and ongoing struggles, our successes as Vietnamese Americans reinforces the best of what the U.S. can be — the "land of opportunity" for millions of people around the world. It is with these experiences as Americans that we can put our knowledge, skills, and resources to good use back in Viet Nam and around the world.
At the same time, our Vietnamese heritage has also enriched American society in many ways — culturally, as we share our food, traditions, and experiences with our neighbors and economically, as our "Little Saigon" and "Versailles" communities have revitalized urban areas to the benefit of residents from all backgrounds.
As Americans from all backgrounds reflect on this 35th anniversary of the end of the Viet Nam War, I think it's important to acknowledge what has been lost, but also the many things that all of us have gained in the years since as well.