Over the last few days, news about two prominent Asian American community leaders caught the attention of many Americans around the country. First is the passing of General Vang Pao, the longtime and high-profile leader of the Hmong and Laotian American community, passed away at the age of 81. Commentator Mai Der Vang at New American Media summarizes his personal history and significance to Asian Americans: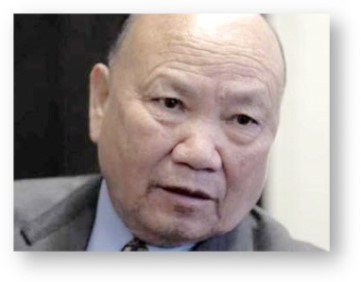 During the 1960s, the U.S. government recruited him to command guerrilla forces against communist Laos in a covert war in which tens of thousands of Hmong soldiers were killed and hundreds of thousands of civilians forced into exile. . . .

Many of us also recalled the arrest of Vang Pao and ten other men in 2007 as they were charged with attempting to overthrow the Lao government. Rally after rally, hundreds of his devout supporters participated in demonstrations here in Fresno and Sacramento. They put intense pressure on the US government to release Vang Pao, and put together 1.5 million dollar bail for him. In 2009, charges were dropped. . . .

Many in the Hmong community viewed him as a leader, but Vang Pao also represented for them their lost homeland. When his supporters saw him in public, they saw him not as an aging man in a three-piece suit but, rather, the young valiant war commander he once was. For them, he was the manifestation of a home they once knew and the memories of a life they once lived. . . .

For others in the community, Vang Pao's passing marks an end to a contentious era. Despite galvanizing support among the masses, there were some who remained skeptical about his leadership perhaps due to his politics, his personal life, or the fallout from histories tied to Laos. Yet whether a person admired him or held their reservations, there is no arguing the fact that he was one of the most prominent figures in Hmong modern history, essentially serving through the decades as the unelected leader of the global diaspora.
As I wrote about in my chapter "'Better Dead Than Red': Anti-Communist Politics Among Vietnamese Americans" in the edited volume Anti-Communist Minorities in the US: The Political Activism of Ethnic Refugees and elsewhere on this blog, emotions still run very high for many Southeast Asian Americans when it comes to matters related to the Viet Nam War and its aftermath.
I am not an expert on General Vang's life but it was clear that he was both admired and disliked by many Laotian and Hmong Americans. In either case, he had a significant impact on many of their lives and transnational history, both in southeast Asia and here in the U.S. Inevitably, his passing creates an environment and opportunity for new leaders to emerge in the Hmong and Laotian American communities. In the process, we are likely to see Asian Americans continue the gradual transition from lives focused primarily on Asia to one focused more on America.
The other notable Asian American leader to make the news recently is Ed Lee who, for all intents and purposes, is on track to become the new mayor of San Francisco and thus one of the first Asian American mayors of a major U.S. city. The San Francisco Chronicle summarizes the recent events that led to this momentous event: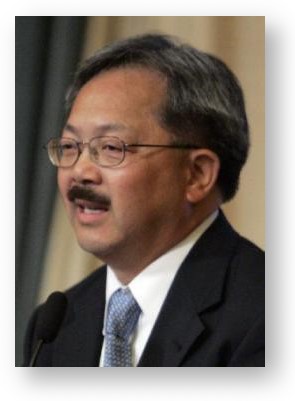 The Board of Supervisors voted 10 to 1 today to appoint City Administrator Ed Lee as interim mayor, but the decision is not official until Mayor Gavin Newsom steps down and is sworn in to the lieutenant governor's job he won in November. Newsom has refused to resign until the new Board of Supervisors with four new members is sworn in at noon Saturday. The new board is scheduled to vote Tuesday on Newsom's successor, who will fill out the year remaining on his term.

As for Lee's chances to get the nod from the new board, he has it all but locked up. Seven of the supervisors who voted in favor of Lee today will still be on the board Tuesday, providing the majority Lee would need to get the job even without their new colleagues. . . . Voters will elect a new mayor in November.
Although Ed Lee's presumed position as San Francisco's new mayor appears to be only an interim position for now, this is still a very historic event for American society. Following on the heels of Jean Quan's election as Mayor of Oakland, it is personally refreshing and sociologically notable to see that Asian Americans are gradually emerging as political leaders and attaining political power.
Up to this point, even though Asian Americans made up 10% of California's population and 33% of the population in the Bay Area, we have been consistently underrepresented as political leaders in these areas. There are numerous external and internal factors that influence much of this historical underrepresentation, but as we move forward into the 21st century, as I've described in several posts on this blog, there are numerous ways in which the Asian American population can make significant contributions that reflect the political, economic, and cultural changes taking place in the world in general and American society in particular.
With this in mind, there are also many compelling reasons why politicians need to take Asian Americans (along with other immigrant groups and communities of color) seriously as not just a constituent group but also as a major emerging cultural and demographic force in the years to come.