I'm sure you have all heard by now that last week, after dealing with increased media publicity about questions regarding his U.S. citizenship, President Obama felt compelled to petition the state of Hawai'i to publicly release his long form Certificate of Live Birth that verifies that he was in fact born in the U.S. and is therefore eligible to be President. Below is a news clip of the story from NBC News:
As many observers point out, this release of the long form Certificate of Live Birth should appease many Americans who may have had a slight doubt about President Obama's birthplace. However, it is not likely to convince "hardcore" birthers who will undoubtedly continue to question Obama's status as an American, no matter what the evidence.
So let's just cut to the chase: this "birther" movement is not really about Obama's eligibility to be President. Rather, it just another example of the White Backlash that I have been describing for a while now and illustrates the resistance and difficulty that a number of White Americans still have about having a person of color as President and the larger context of demographic and cultural changes taking place in U.S. society. To summarize some of my earlier posts, several institutional trends are fundamentally changing U.S. society: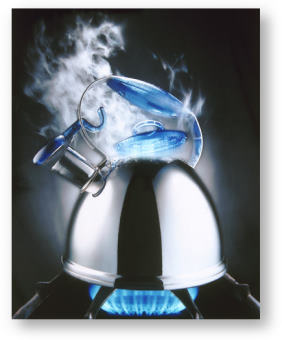 The changing demographics of the U.S. in which non-Whites increasingly make up a larger proportion of the population and the projection that in about 35 years, Whites will no longer be a majority in the U.S.
The political emergence of non-Whites, best represented by the election of President Obama, and also illustrated by the growing Latino population.
The continuing evolution and consequences of globalization, the growing interconnections between the economies of the U.S. with other countries, and the economic rise of China and India.
The "normalization" of economic instability and how, even after this current recession ends, Americans will likely still be vulnerable to economic fluctuations that affect the housing market, stock market, and overall unemployment.
The unease about the U.S.'s eroding influence and military vitality around the world.
In basic terms, these institutional trends have led many (as always, meaning a large number but not all) White Americans to feel destabilized as their implicit and taken-for-granted position at the top of the U.S. racial hierarchy is increasingly being threatened — politically, economically, and socially. They are also afraid that, as the U.S. is starting to lose its position of being the dominant political, economic, and military superpower in the world, their standard of living — and hence, their identity — are being threatened in the process.
As social scientists document, whenever anybody or any group feels threatened, they tend to get defensive, reactive, and attempt to cling on to their privileges as much as possible. One mechanism by which they do so is to assert a more rigid cultural boundary between them and "others" — insiders vs. outsiders, us vs. them. In the case of the birther movement, this attempt revolves around differentiating between "real" Americans (in the traditional image of U.S. society — White, middle class, and Protestant) and those perceived as "fake" Americans — immigrants, people of color, and specifically, President Obama.
The birthers usually counter with accusations that critics like me are just "playing the race card" and that their questions about Obama's status as an American have nothing to do with his race. Unfortunately the evidence is not in their favor. As observers and critics like Tim Wise have argued elsewhere, the racial overtones of the birther movement and the larger White backlash movement are overwhelming.
At this point, it is almost exasperating to list and recount every single example of the racist aspects of the birther and White backlash movement. So for now, perhaps the best way to illustrate this further is to use humor and satire. For that, I will turn to Stephen Colbert and his recent observations about this issue below — make sure you view the video through to the end — punchline is well worth it: