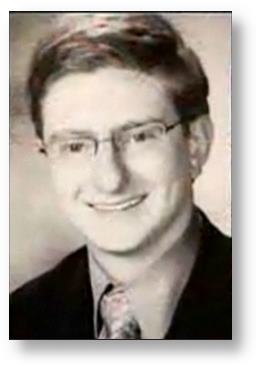 One of the biggest stories this past week was the suicide of 18-year old Rutgers University freshman Tyler Clementi. Most reports describe that he was apparently pushed into ending his life after his roommate and another student (Dharun Ravi and Molly Wei) broadcast a video stream on the internet of Clementi having sex with another male student:
On the evening of September 19, Rutgers student Dharun Ravi is believed to have sent a message by Twitter about his roommate, Clementi. "Roommate asked for the room till midnight. I went into molly's room and turned on my webcam. I saw him making out with a dude. Yay."

Ravi, 18, of Plainsboro, New Jersey, surreptitiously placed the camera in their dorm room and broadcast video of Clementi's sexual encounter on the internet, the Middlesex County prosecutor's office said. Ravi tried to use the webcam again two days later, on September 21. "Anyone with iChat, I dare you to video chat me between the hours of 9:30 and 12. Yes it's happening again," Ravi is believed to have tweeted. The next day, Clementi was dead. . . .

Ravi and Wei, 18, of Princeton, New Jersey, are charged with two counts each of invasion of privacy for the September 19 broadcast, according to the prosecutor's office. Two more counts of invasion of privacy were leveled against Ravi for a September 21 attempt to videotape another encounter involving Clementi, the prosecutor's office said.
At this point, the focus should be on supporting Tyler Clementi's family, his friends, and all LGBT persons who are in similar situations of feeling humiliated, alienated, and alone in a society that it often too quick to ridicule and marginalize their identities. This is indeed a sickening tragedy on all levels and for everybody involved and as the NBC video segment below describes, bullying that leads to suicide is a real problem:
Inevitably, many will place the blame squarely on Ravi and Wei for perpetrating such a immature, callous, and reckless act. They indeed need to be disciplined but we also need to consider a few other factors before "locking them up and throwing away the key."
The Double-Edge Sword
Ultimately people are responsible for their own individual actions, but as a sociologist, I would argue that their actions are another example of one of the unfortunate results of the growing ubiquity of the internet and technology — the erosion of basic social etiquette and norms of behavior. That is, while the internet and social networking sites now allow us to interact with and share information between people much more easily, widely, and quickly than ever before, as some researchers argue, they have also led to the decline of many social norms. A Pew Research Institute report notes that some of the negatives associated with increased internet use are:
. . . time spent online robs time from important face-to-face relationships; the internet fosters mostly shallow relationships; the act of leveraging the internet to engage in social connection exposes private information; the internet allows people to silo themselves, limiting their exposure to new ideas; and the internet is being used to engender intolerance.
It's with this in mind that I would argue that part of Ravi and Wei's mindset in perpetrating these acts was based on being desensitized to and detached from the consequences of their actions. This is not an excuse for their actions, which were indeed thoughtless. Nonetheless, from a sociological point of view, like many young people these days who grew up surrounded by the internet and the ease of uploading videos, electronically chatting with friends, and sharing virtually all aspects of their public and private lives, they probably felt that streaming Clementi's private life online was just like other forms of social life that they engaged in themselves or saw on television through reality shows, etc.
I also need to mention the racial/ethnic aspect of this episode: both Ravi and Wei are Asian American and just like other tragic events in recent history in which the perpetrators were Asian American (the murders at Virginia Tech committed by Seung Hui Cho as one example), there are also likely to be generalizations about Asian Americans being conniving, intolerant, mentally unstable, and/or feeling of superiority perhaps due to their academic success, etc.
I hope that we can all recognize that, as with any racial, ethnic, cultural, or religious group, the unfortunate actions of one person or a small group of people should not indict everyone of that same group as being guilty by association.
As I noted earlier, I agree that Ravi and Wei need to be appropriately disciplined. But even if one or both of them had any anti-gay beliefs beforehand (there does not seem to be any evidence of that so far), as I've also written before about those who commit hate crimes against Asian Americans and other minority groups, I do not support criminalizing them in such a harsh and punitive way that they become "lifelong racists" — or in this case, lifelong homophobes.
I hope we can emphasize the need to condemn and punish the act while also making sure the actors learn from their mistakes so that they can eventually join the fight to make sure these kinds of tragedies do not happen again.
Moving Forward Together
As I noted earlier, the focus should be on Tyler Clementi, his family, his social community, and others in a similar position. It's with this in mind that I point out that LGBT Americans and Asian Americans share many things in common. As I've chronicled on many occasions on this blog, many Asian Americans have and continue to endure bullying, racist taunts, and even physical violence in their daily lives. Like Tyler Clementi, many Asian Americans feel isolated, alienated, and even despondent over how they're treated by mainstream American society — to the point of also taking their own lives as a result.
A tragedy like this can tear us as a society apart, or it can help open up a dialog and ultimately bring us closer together. I believe that the despite inevitable differences that many individuals have within each minority group, the common experiences on feeling shut out of the American mainstream is an unfortunate but powerful bond that we do share together.