Today, June 19, marks the 30th anniversary of the day Vincent Chin was beaten into a coma because he was Asian. As summarized in my article "Anti-Asian Racism," Vincent Chin was a 27-year-old Chinese American living in Detroit, Michigan. On this date in 1982, he and a few friends were at a local bar celebrating his upcoming wedding. Also at the bar were two White autoworkers, Ronald Ebens and Michael Nitz.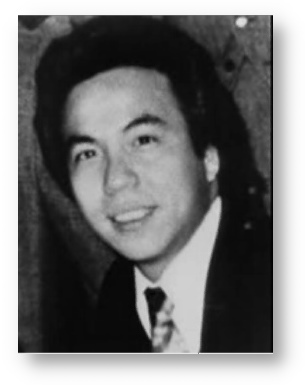 Ebens and Nitz blamed the Japanese for the U.S. auto industry's struggles at the time and began directing their anger toward Vincent. A fight ensued and eventually spilled outside the bar. After a few minutes, Ebens and Nitz cornered Vincent and while Nitz held Vincent down, Ebens repeatedly bludgeoned Vincent with a baseball bat until he was unconscious and hemorrhaging blood. Vincent was in a coma for four days until he finally died on June 23, 1982.
Ebens and Nitz were initially charged with second degree murder (intentionally killing someone but without premeditation). However, the prosecutor allowed both of them to plea down to manslaughter (accidentally killing someone). At the sentencing, the judge only sentenced both of them to three years probation and a fine of $3,780. The sentence provoked outrage among not just Asian Americans, but among many groups of color and led to a pan-racial coalescing of groups demanding justice for Vincent.
Vincent's supporters got the U.S. Justice Department to bring federal charges against Ebens and Nitz for violating Vincent's civil rights. In this trial, Ebens was found guilty and sentenced to 20 years in prison while Nitz was found not guilty. However, the verdicts were thrown out because of a technicality and a second trial was ordered. The defense successfully got the trial moved away from Detroit to Cincinnati OH. In this second federal trial, an all-White jury acquitted both Ebens and Nitz of violating Vincent's civil rights.
Vincent's death and the injustices he, his family, and all Asian Americans suffered still stand as a stark and sober reminder that, in contrast to the image of us as the "model minority" and the socioeconomic successes that we have achieved, Asian Americans are still susceptible to being targeted for hostility, racism, and violence. We only have to look at recent incidents in which Asian American students continue to be physically attacked at school, and other examples of Asian- and immigrant-bashing and White backlash to see that we as society still have a lot of work to do before Asian Americans (and other groups of color) are fully accepted as "real" or "legitimate" Americans.
The silver lining in Vincent's case was that it was a watershed moment in Asian American history because it united the entire Asian American community like no event before. For the first time, different Asian groups began to understand that the discrimination committed against other Asians could easily be turned towards them. In other words, for the first time, Asians of different ethnicities, cultures, and nationalities united around an issue that affected them all.
As a result, the Asian American community mobilized their collective resources in unprecedented ways and Vincent's death was the spark that led to the creation of a network of hundreds of non-profit organizations working at local, state, and national levels to combat not just hate crimes, but also other areas of inequality facing Asian American (i.e., housing, employment, legal rights, immigrant rights, educational reform, etc.). Vincent's death has had a powerful legacy on the Asian American community — as a result of the collective action demanding justice, it contributed to the development of the "pan-Asian American" identity that exists today.
This is why it is important for all Asian Americans, and all of us as Americans, to remember Vincent Chin — to mourn the events of his death, to reflect on how it changed the Asian American community forever, and to realize that the struggle for true racial equality and justice still continues today.
This article originally published at Asian-Nation.org and is copyrighted © 2013