It's Halloween time again. Around this time every year, many people — particularly high school and college students — think it's "all in good fun" to dress up as a member of some racial, ethnic, religious, or cultural minority group as a "costume" for Halloween. As some examples, they might dress up as a geisha, or a Muslim terrorist, or a Mexican border-crosser, or in blackface as a rap star. Unfortunately, in virtually all cases, these kinds of "costumes" end up reinforcing and perpetuating offensive imagery and racist stereotypes against such minority groups.
Inevitably, when members of that minority group protest and criticize them, the costume-wearers reply that it's just a joke, that they don't mean to offend people, or even that the costumes are meant to "celebrate" that particular personality or culture that they're portraying. The problem of course, is that it may just be a joke to them, but to the minority group being portrayed in such a stereotypical manner, it is deeply offensive and does nothing more than promote the naive and misguided idea of colorblindness — that since we now have an African American president, that we're all equal now and as such, it's perfectly fine to make fun of minorities and not suffer any consequences from it.
Fortunately, many young Americans around the country are fighting back. Specifically, a student group at Ohio University named Students Teaching About Racism in Society has put together an awesome campaign to encourage everyone to think twice about Halloween costumes (thanks to AngryAsianMan for first mentioning it). Some of their posters are below.
Please help to circulate their message as widely as possible.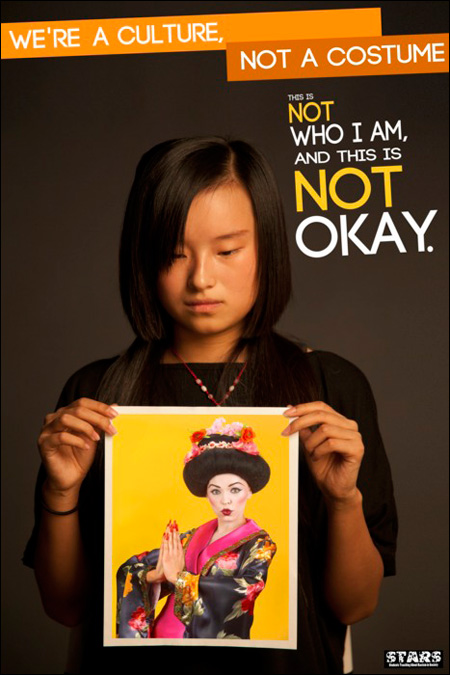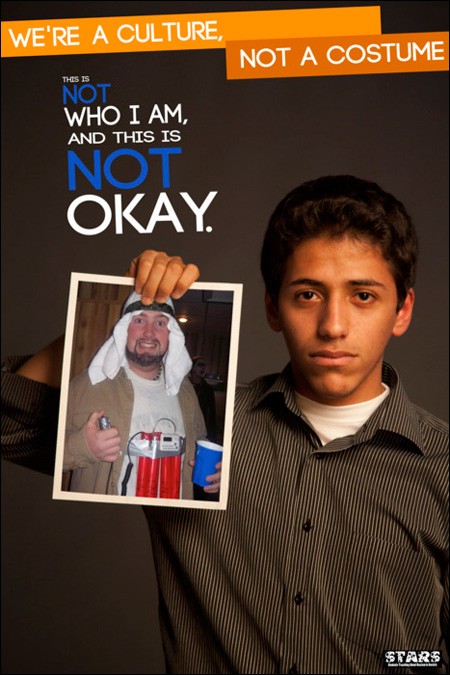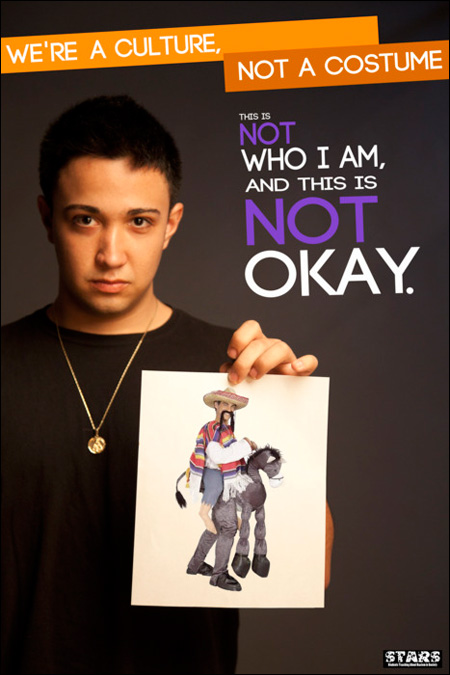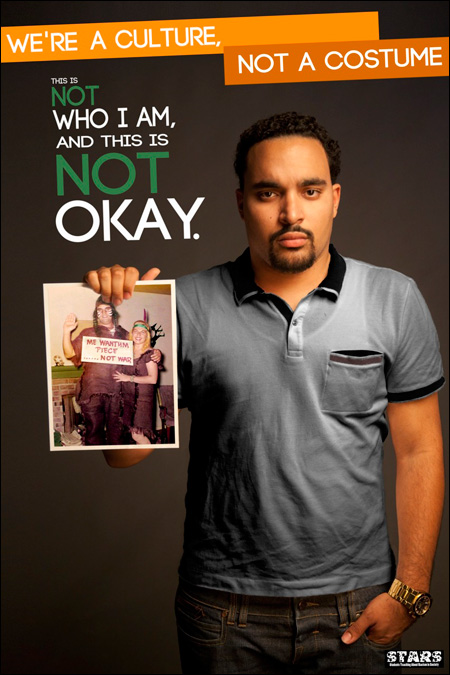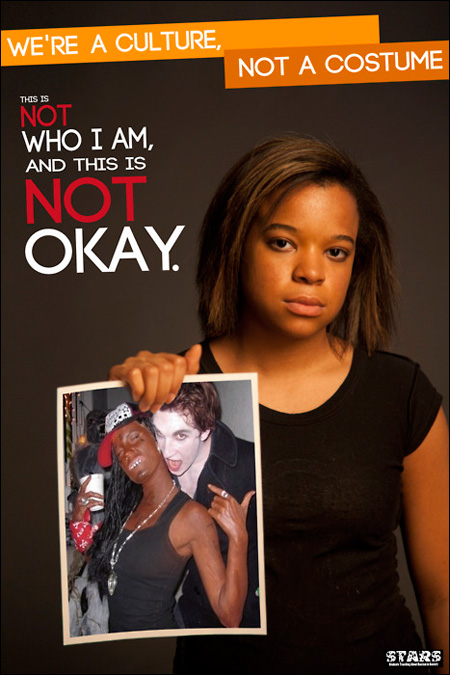 This article originally published at Asian-Nation.org and is copyrighted © 2013