One of the goals of this blog is to help get sociology to the public by offering short, interesting comments on what our discipline looks like out in the world.
We live sociology every day, because it is the science of relationships among people and groups. But because the name of our discipline is kind of a buzzword itself, I often find excellent examples of books in the nonfiction world that are deeply sociological, even if that isn't how their authors or publishers would describe them.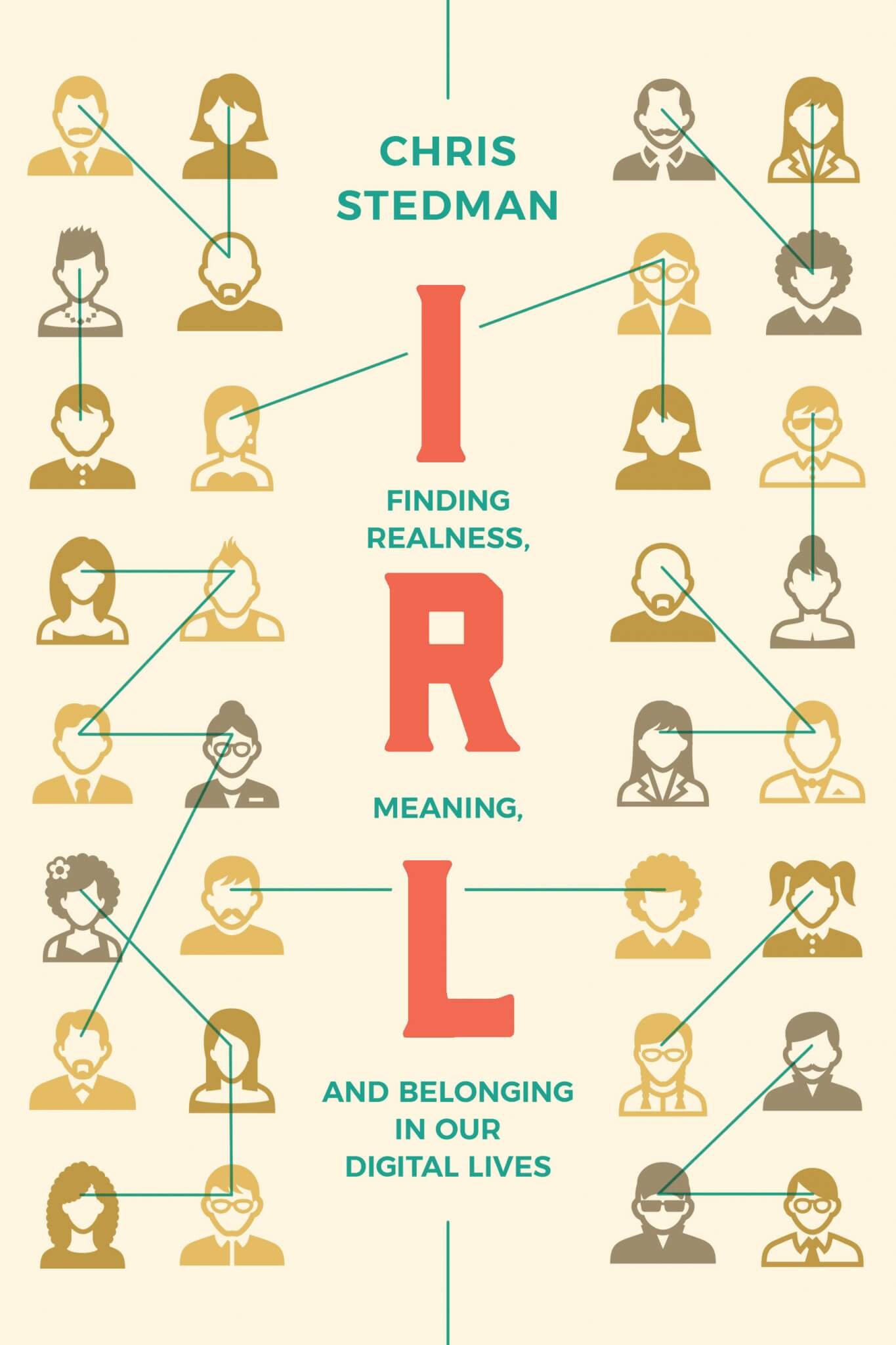 Last year, I had the good fortune to help a friend as he was working on one of these books. Now that the release date is coming up, I want to tell our readers about the project because I think it is an excellent example of what happens when ideas from our discipline make it out into the "real" world beyond academia. In fact, the book is about breaking down that idea of the "real world" itself. It is called IRL: Finding realness, meaning, and belonging in our digital lives, by Chris Stedman.
In IRL, Chris tackles big questions about what it means to be authentic in a world where so much of our social interaction is now taking place online. The book goes to deep places, but it doesn't burden the reader with an overly-serious tone. Instead, Chris brings a lightness by blending memoir, interviews, and social science, all arranged in vignettes so that reading feels like scrolling through a carefully curated Instagram feed.
What makes this book stand out to me is that Chris really brings the sociology here. In the pages of IRL I spotted Zeynep Tufekci's Twitter and Tear Gas, Mario Small's Someone to Talk To, Nathan Jurgenson's work on digital dualism, Jacqui Frost's work on navigating uncertainty, Paul McClure on technology and religion, and a nod to some work with yours truly about nonreligious folks. To see Chris citing so many sociologists, among the other essayists and philosophers that inform his work, really gives you a sense of the intellectual grounding here and what it looks like to put our field's ideas into practice.
Above all, I think the book is worth your time because it is a glowing example of what it means to think relationally about our own lives and the lives of others. That makes Chris' writing a model for the kind of reflections many of us have in mind when we assign personal essays to our students in Sociology 101—not because it is basic, but because it is willing to deeply consider how we navigate our relationships today and how those relationships shape us, in turn.
Evan Stewart is an assistant professor of sociology at University of Massachusetts Boston. You can follow him on Twitter.