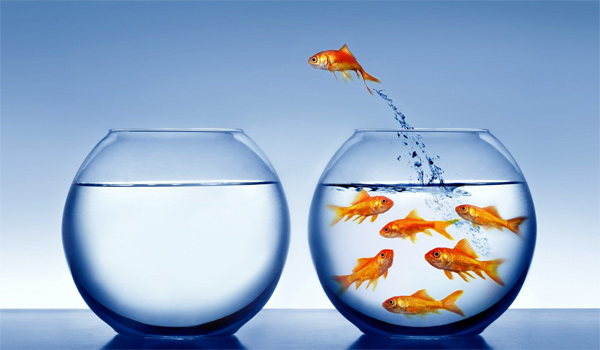 While male managers must survive in a politicized environment, one that can be emotionally and intellectually challenging, it is harder for  women because of the added gender dynamics embedded in the…culture. Women must deal with narrow parameters for what is considered acceptable behavior. They must contradict the stereotypes their male colleagues have about women, but avoid being considered too macho. They must be decisive, but not pushy; ambitious, but not expect equal treatment in terms of pay or rate of promotion. They must take initiative, but they must also follow other people's advice.
This quote is taken from a book I wrote 20 years ago, in which I examined the workplace culture of a financial services company for the workers – women – who used its parental leave policy. (Men only took vacation time when their babies arrived.) I spent a year observing workplace dynamics with a gender and occupational status lens. And I learned that being a woman on the top was not easy.
I think about this study as I observe Hillary Clinton navigate the precarious waters of power politics. As I review what I wrote a couple of decades ago, it's clear that while it may be easier now for women to rise to executive positions, it's no picnic trying to get there, or for that matter, trying to stay there.
For women in politics, getting to, and being on, the top is fraught with personal and professional land-mines. Former Google executive, Cheryl Sandberg, advises women to be more assertive in the workplace and demand equal treatment, while Ann-Marie Slaughter, CEO of the New America Foundation, pushes for work and family policies that create a more even playing field. I tend to think that both approaches are relevant and true, and either alone is insufficient. Despite the unfriendly climate for women who seek and occupy high political office, there are a number of prominent women who have traversed this terrain.
While some would argue that women are more likely to promote policies that bring about peace, or work-family balance, or gender equity, this is not inevitable. Women are operating within the broader system, and their power is not necessarily equated with progressive social and economic policies, much less the promotion of gender equity. That said, there are women political leaders who are making real change. It's fascinating to see how these women – and others who are less progressive – have historically risen and currently rise to the top.
Increase of executive women leaders globally
One can rattle off a list of noted women leaders over the decades, from the first female Indian Prime Minister, Indira Gandhi, and the former Prime Minister of the UK, Margaret Thatcher, to more contemporary women leaders, like Germany's Chancellor Angela Merkel, Chile's President Michelle Bachelet, or Brazilian President, Dilma Vana Rousseff. Or one of my favorites (more later!), former Australian Prime Minister, Julia Gillard. Concurrent to this rise of women executive leaders, there have also been a record number of women voted onto national parliaments worldwide.
Up until a couple decades ago, women were entering the high echelons of political power at a very slow pace. But in the 1990s, 26 women became executive leaders, and 29 more women entered the ranks by 2009. Between the 1980s and 1990s, the number of new female leaders nearly quadrupled, and this trend continued through the 2000s. According to political scientist Farida Jalalzi, 71 women from 52 countries became national leaders between 1960-2009. While the greatest number of women in positions of executive leadership come from Europe, overall, they represent five world regions, including Asia, African, Europe, Latin America and Oceania. Hillary has a number of sisters who have done it for themselves.
I can imagine that Hillary has a bevy of advisors telling her how to navigate the treacherously gendered waters of power, telling her what she should wear; how she should balance a direct style with her desire to be approachable and likable; how she should argue and debate without being considered arrogant; or even how to use humor to deflect criticism. Just thinking about all of these considerations is exhausting!
Gendered landscape for women in the political process
Who are the women politicians who Hillary should be looking to for inspiration? How did they rise? What are the issues they are passionate about? What are their contradictions? How do they survive?
In her writing about the gendered landscape of women in the political process, political scientist, Farida Jalalzai, reports that the increased numbers of women in top political leadership positions has "sparked widespread discussion of the role of sex and gender in political life…For some, the rise of several prominent female leaders reflects the important gains that women have made in the political sphere". But she warns that "the experiences and portrayals of female politicians, as well as the continued under-representation of women in politics more generally, draw attention to the many ways in which access to political office is still very much stratified by gender".
Characteristics of global women leaders
Jalalzai offers some important insights regarding which women rise to executive power and in what contexts. Interestingly, women tend to become national leaders in countries where women's education and economic status lags far behind that of men. Think, Indira Gandhi of India or President Ellen Johnson Sirleaf of Liberia. Women leaders in those countries are usually highly educated, and have far more privilege then most women in their countries. Gandhi was mostly taught at home by tutors when she was young, undoubtedly to ensure that she had access to quality education, and later studied political science, history and economics at Oxford university.
Sirleaf didn't complete college in her homeland, but came to the US to do her BA degree, and then studied economics and public policy at Harvard's Kennedy School of Government, where she received a Masters of Public Administration. In a 2011 speech she made at Harvard's commencement, she thanked the university for the many professors and the "compliments you paid when my papers and interventions were top rate, and for the patience you showed when I struggled with quantitative analysis". She also noted that the "self-confidence, sometimes called arrogance, that comes from being a Harvard graduate can also lead one down a dangerous path", as she describes the consequences of questioning her government's failure to address long-standing inequalities, in a speech at her high school alma mater.
This forced me into exile and a staff position at the World Bank. Other similar events would follow in a life of in and out of country, in and out of jail, in and out of professional service. There were times when I thought death was near, and times when the burden of standing tall by one's conviction seemed only to result in failure. But through it all, my experience sends a strong message that failure is just as important as success.
Later, Sirleaf was awarded the 2011 Nobel Peace Prize, along with two other women activists, in recognition "for their non-violent struggle for the safety of women and for women's rights to full participation in peace-building work".
A number of high level political women were part of political family dynasties – like Indira Gandhi, who rose through the ranks when her father was Prime Minister, or Isabella Peron who became Prime Minister of Argentina following her husband's death. Jalalzai also found that women were more likely to serve in parliamentary systems and as Prime Ministers, where they are selected by their own party, rather than as presidents, who come to power through popular vote. Moreover, she argues that there is a gendered nature to this role, as Prime Ministers tend to share power with cabinet and party members so they exhibit more so-called "feminine" qualities like negotiation and collaboration.
So what about Hillary?

Like many international women politicians, Hillary was introduced to the public through her status as wife to the President. Traditionally, the wife status is "lesser than", but there has certainly been precedence for wives emerging as political leaders. Hillary is highly educated – undergraduate degree from Wellesley College and Law degree from Yale – and while she was being groomed to rise politically during her husband's tenure as President, she was given the opportunity to demonstrate her strong leadership abilities, notably her efforts to reach consensus on health care policy in the US, an unwieldy job that was destined to fail, given the disparate forces involved.
Hillary was dealt a huge setback when her husband got caught having sex with an intern and then lied about it. All eyes were on her, as she – and her husband and all of their political consultants – had to figure out the smartest way to help her survive unscathed, walking a fine line of avoiding being perceived as a "scorned" woman, while personally maintaining self-respect, as an independent woman who was disconnected from her husband's bad behavior. Ultimately, Hillary was able to establish herself as a professional, separate from this crisis that could have marred their family's prospects for political engagement. And perhaps by some, she was viewed as grounded and able to tolerate adversity, and ultimately proved herself as a capable Senator and Secretary of State.
Many progressives are critical of Hillary's moderate economic policies and links to big money, at the same time, feeling outraged at the sexism and ageism she endures. In a recent campaign speech, she retorted,
Well, I may not be the youngest candidate in this race. But I will be the youngest woman President in the history of the United States!
Which women leaders around the world should Hillary look to for inspiration?
Which political leaders' playlist can Hillary learn from?
Let's start with former Australian Prime Minister, Julia Gillard, who lambasted her opposition leader, Tony Abbott, in her now-infamous and highly watchable "Misogyny Speech", in which she says, "I say to the Leader of the Opposition I will not be lectured about sexism and misogyny by this man. I will not!" When Abbott claimed he was offended by a colleague's discovered sexist texts, Gillard doesn't buy it, saying:
Let's go through the Opposition Leader's repulsive double standards, repulsive double standards when it comes to misogyny and sexism. We are now supposed to take seriously that the Leader of the Opposition is offended by Mr Slipper's text messages, when this is the Leader of the Opposition who has said…and I quote, in a discussion about women being under-represented in institutions of power in Australia, the interviewer was a man called Stavros. The Leader of the Opposition says "If it's true, Stavros, that men have more power generally speaking than women, is that a bad thing?
Or perhaps Hillary could learn a few things from Dilma Vana Rousseff, current President of Brazil, who – like Margaret Thatcher – has been dubbed "the Iron Lady" because of her apparent "brusque manner and short temper", a title that doesn't seem to faze her. She grew up in an upper-middle class home, joined the left-wing movement against Brazil's military dictatorship which had seized power in 1964, and was imprisoned for three years during which she was subject to torture, and refused to break. She was called "the high priestess of subversion" during her trial. From 2005-2010, she was Chief of Staff to President Luiz Inácio Lula da Silva. And then she was elected President in 2011. While Rousseff is progressive around some economic issues, she is also a leader in a religious country. She herself is pro-life, supporting abortion only in certain circumstances (e.g., health of mother, cases of rape), but even then was criticized by the Roman Catholic Church and other religious groups. Rouseff is also opposed to gay marriage, even though she supports same sex civil unions. Nothing is simple.
I return to Ellen Johnson Sirleaf, the President of Liberia since 2006 and the first elected head-of-state in Africa. Her collaboration with Leymah Roberta Gbowee, a Liberian peace activist who led a women's peace movement, helped bring an end to Liberia's civil war, which enabled a free election in 2005 that resulted in Sirleaf's winning the Presidency. Gbowee was one of the activists who shared the Nobel Peace Prize with Sirleaf, who understood the importance of being aligned with a social movement that reflected her values and promoted peace. Sirleaf has said she promotes women's involvement in politics because she says women "have a story to tell" and their participation can promote more peaceful policies, economic empowerment, and provide young girls with role models and aspirations.
And finally, if Hillary is looking for a real ally, she should look no further than Tarja Kaarina Halonen, former trade unionist turned lawyer and two-term President of Finland (2000-2012). A human rights activist and avid supporter of LGBT rights with an 88% approval rating throughout her tenure, Halonen is currently an active member of the UN's Council of Women World Leaders. Were Hillary ever to become President, this international "network of current and former women prime ministers and presidents" is a place she could possibly call home. The Council was founded in 1996 by Vigdís Finnbogadóttir, President of Iceland (1980-1996) and the first woman in the world to be democratically elected president; Mary Robinson, President of Ireland (1990-1997) and Laura Liswood, Secretary General of the Council of Women World Leaders. It aims to "support(s) women's full participation and representation in the political process at the highest levels, and future women leaders".  Commenting on the status of women globally, Liswood said, "There is no such thing as a glass ceiling for women. It's just a thick layer of men".
Some may argue that women rule differently from men. But we have learned from history that all political leaders operate within the social and political context of which they are a part. Politics is a gendered space, and women leaders walk a narrow line. The wisest of political leaders look for allies who build the base and fight for change from the outside in, as well as the inside out.
Who are the other global women political leaders you admire?