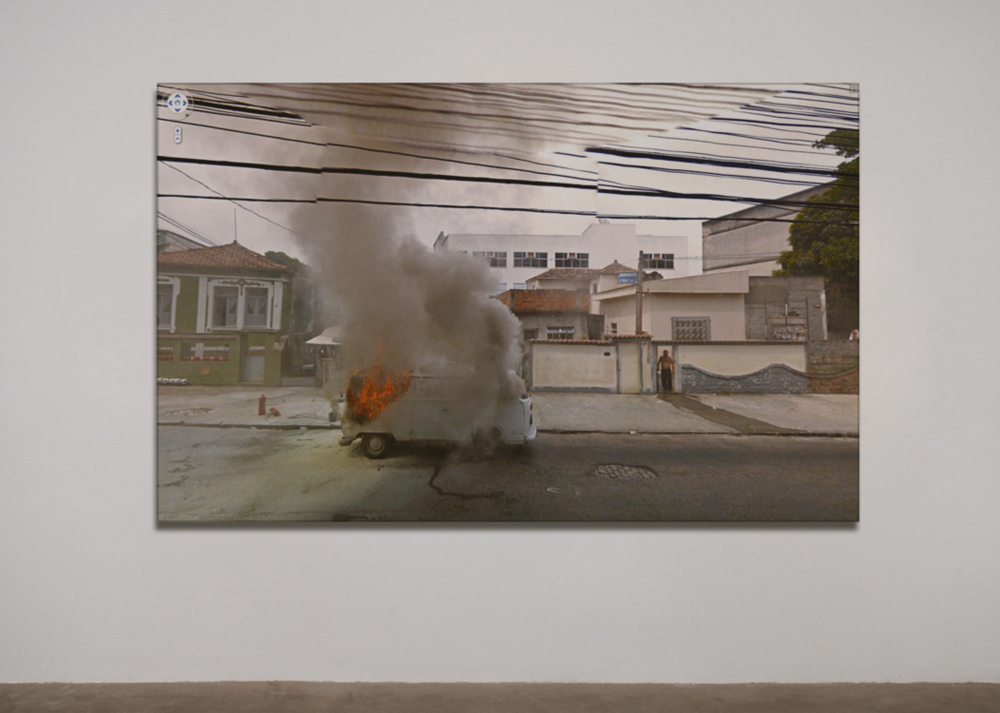 Jon Rafman is a Canadian artist who provocatively uses Google Street View images. His project is titled "The Nine Eyes of Google Street View," named after the  Google vehicles that roam around the globe with a 9-eyed lens to create panoramics of nearly every inch of road in the free world. Naturally, many compelling stills can be found within the mountain of imagery.
The Google camera photographs by utility – shooting in all directions at a given interval. This is opposed to the artistic model of photography where a human edits the world into the frame with some creative intent. As Rafman states in an essay about the project,
Google Street Views present a universe observed by the detached gaze of an indifferent Being. Its cameras witness but do not act in history. For all Google cares, the world could be absent of moral dimension.
However, and more critically, we should note that Google is not so nuetral at all. They are seeking total surveillance in an effort to make money. And this is partly why these images are so compelling: the juxtoposition of the "neutral" corporate Google gaze and the raw, candid reality so voyeuristically depicted.